The holidays are different things to different families. To mine it's about traditions new and old, family, magic, laughter, good food, nog, champagne (lots of champagne). And it isn't complete without a few melt-downs and a sickness of some sort. We kicked off the season with the Macys Thanksgiving Day Parade and we didn't look back. My daughter was really into Christmas movies this year and one of her new favorites was Christmas Vacation (internal squeal with excitement). We had as much fun as one can with the Elf on the Shelf, except the one day he didn't move because his phone alert didn't go off, he was so tired and had too much nog. We decorated 2 Christmas trees, and purchased our 1st ever real tree! It was glorious for about 2 weeks and then I realized why we have a beautiful fake tree. Pro Tip: To keep little ones interested while taking pictures 'decorating' the tree it helps to place snacks inside the tree. In the midst of an amazon shopping spree I saw a white toddler robe and got the idea to pair it with some recent Cat & Jack purchases from Target and make all my Christmas dreams come true. My son was a tiny Cousin Eddie complete with an empty Miller Lite and a pretzel stick cigar, he broke the internet at 20 months old! When my Mother was alive she hosted a big family party every year, last year I tried to over-achieve and do it all, but it was simply too much. This year we tried something different and hosted my 89 year old Grandmother, and 100 year old Great Aunt and made Italian cookies as a family instead. I learned all the secrets they would share and my heart melted watching everyone help, my Great Aunt teaching my daughter how to roll the dough, 95 years between them. One thing I really cherish of my Mother's is her recipe box full of hand written recipes. The Banana Bread we made tasted just like hers and took me right back to my childhood. We had special days at preschool, made gingerbread houses, visited 3 Santa's (one real and 2 that smelled like beef & cheese), celebrated my Daughters 5th birthday on her actual birthday without any Christmas (her b-day is 12/22 talk about over-achieving), visited family and friends near and far, hosted family, made nog, drank nog and all the Christmas things in-between. As I reflect on 2016 I am so grateful for my family, my friends, my health and you! As we are approaching the one year anniversary of BKLP I am so grateful for my loyal clients and fans. I can't wait to see more of you this year! Cheers to making 2017 whatever you want it to be (the last of the nog in hand)!
The last set of pics are my favorite I-phone pics, sometimes the only way a photographer can get into the memory is to take a selfie.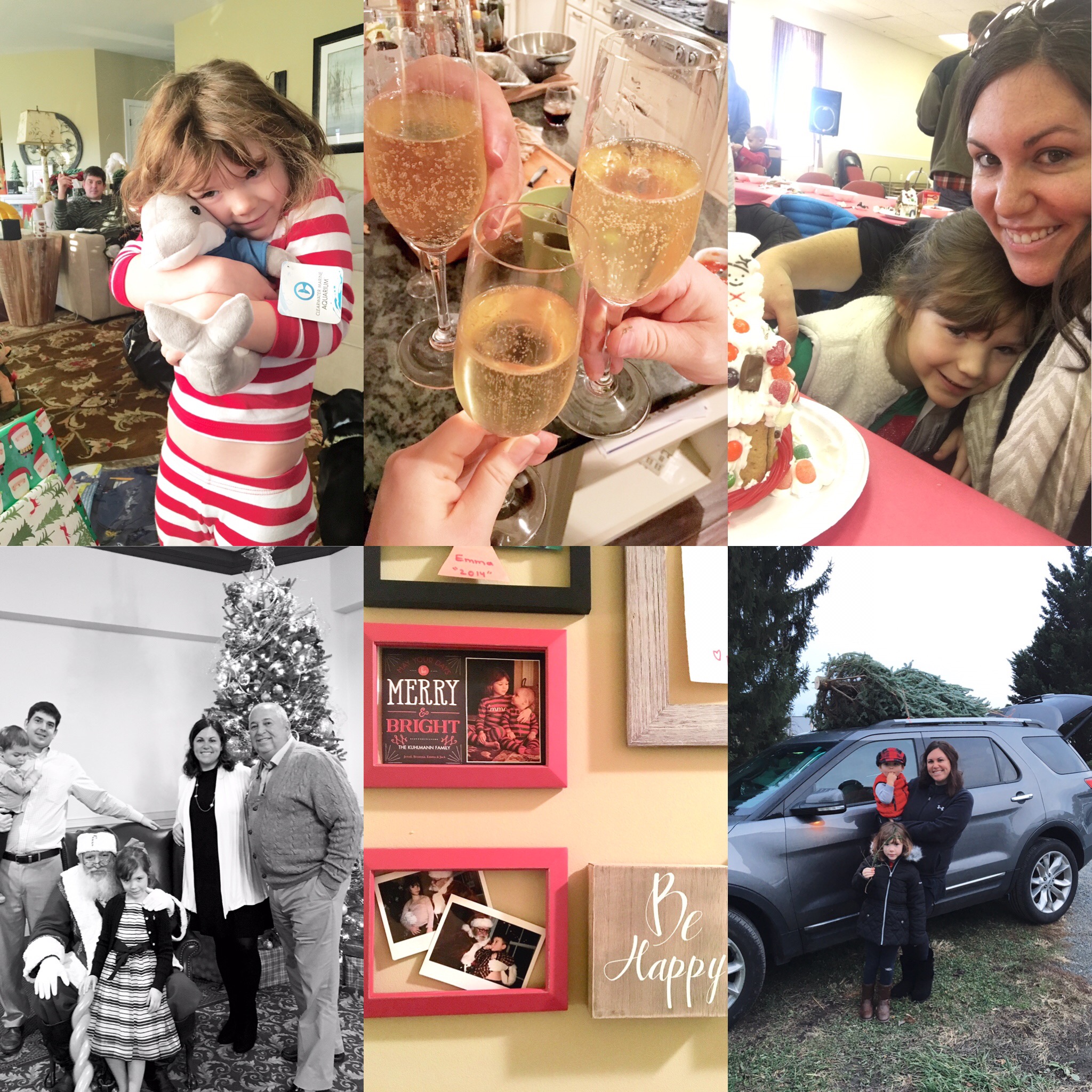 Visit Breannakuhlmann.com for booking information. BKLP is based out of Fallston, MD, and regularly travels within Harford and Baltimore counties, including Bel Air, Abingdon, Forest HIll, as well as Kingsville, White Marsh, Baltimore, Phoenix, Towson, Timonium, Hunt Valley, Sparks and beyond.